Inside of the year 2020, I collaborated with an architecture team and construction crew to project manage the remodel of a two-story, 13 year old Italian restaurant in the Green Lake Seattle area.  Technically a 4,000 sf tenant-improvement project, the project tasks included floorpan envision, flooring and lighting selection and sourcing, exterior and interior paint selection, kitchen appliance and cabinetry selection, and complete bathroom design. 
All 30+ windows and doors were replaced, and new skylights installed for better light. Triple framework was needed to fix severe decay in the existing building. Complex electrical was installed throughout the new space which allows for our RadioRa smart home systems and improved energy efficiency. The new space has room for 20 desk spaces, conference room, communal space, full kitchen, 3 bathrooms with showers, and private offices, plus a great rooftop deck.
Working closely with the architects, contractors and builders, as well as gathering weekly for progress meets onsite and having a large voice in the choice and revisions for the project,  I was to see what we placed on paper and resourced in showrooms, come to fruition  in the finished space.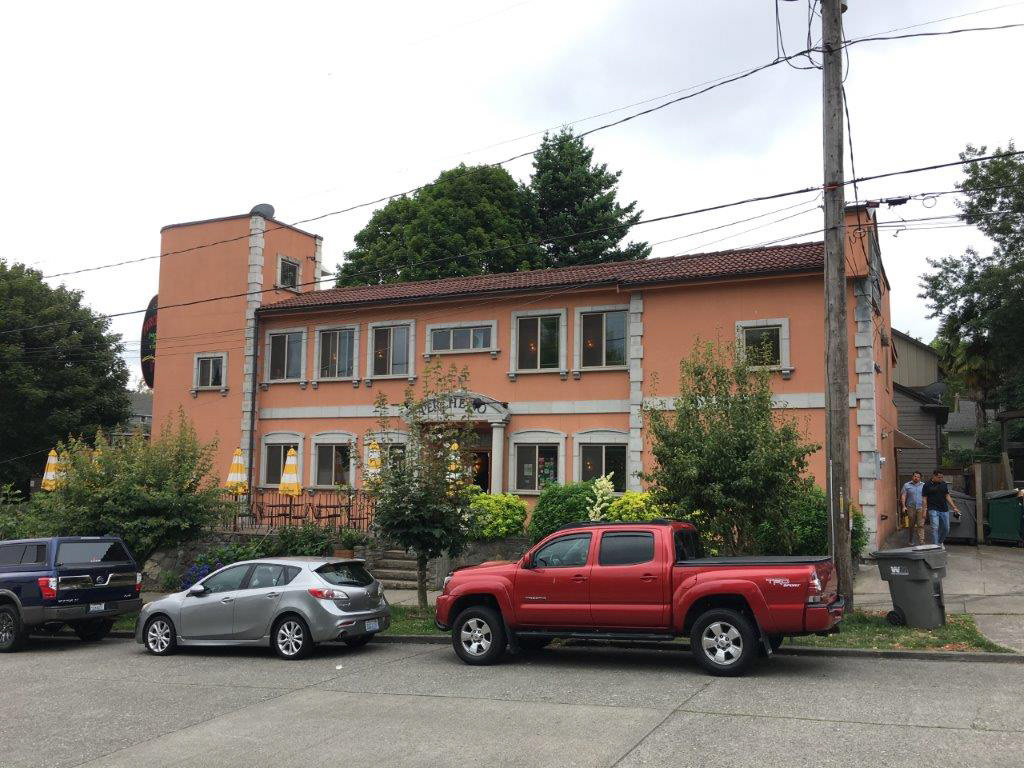 Working with the architect, I utilized SketchUp to mock up bathroom and quiet room spaces. This led to sourcing finishes and interior pieces for all office spaces. Truly amazing to see the whole process and transformation throughout the masked-up, pandemic site visits in 2020.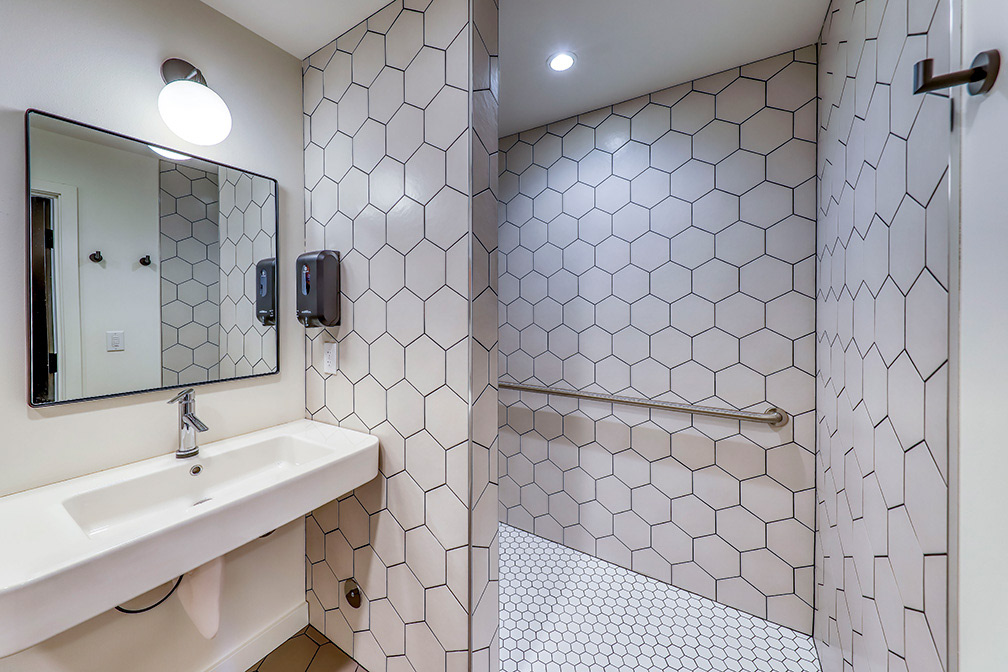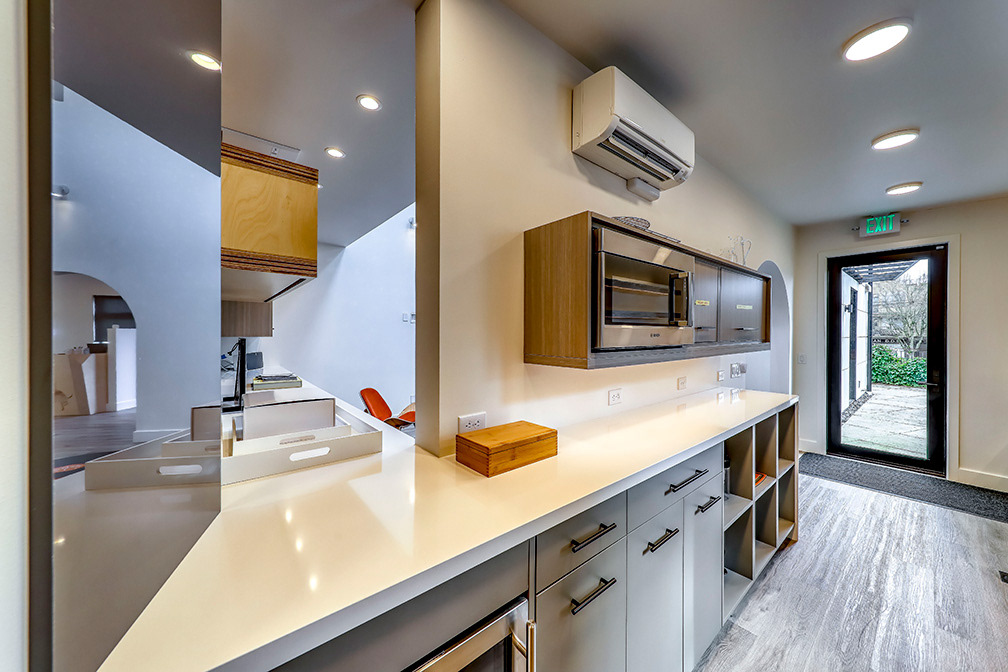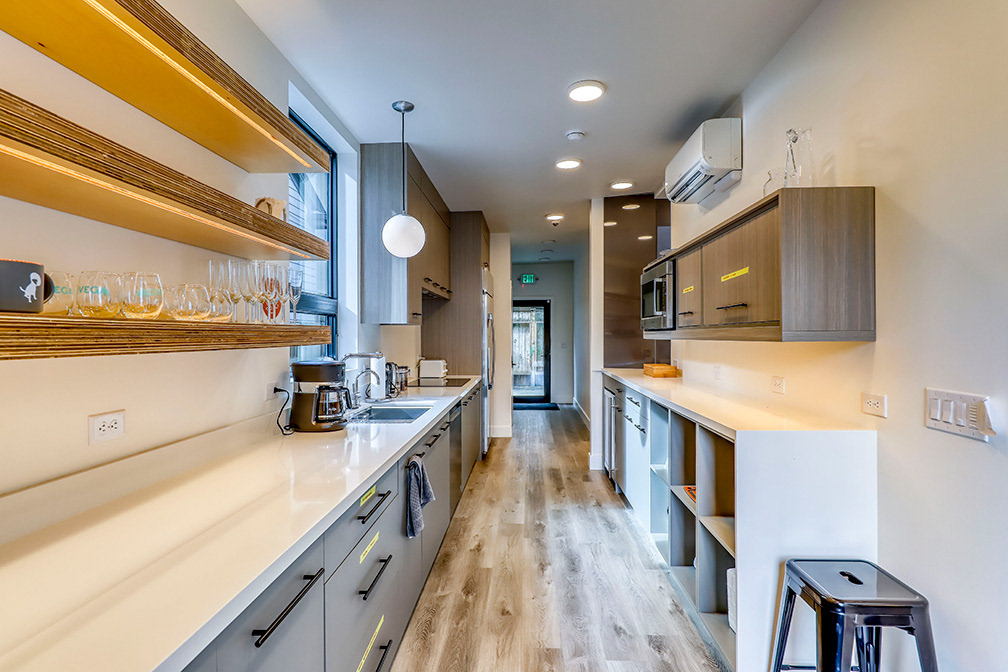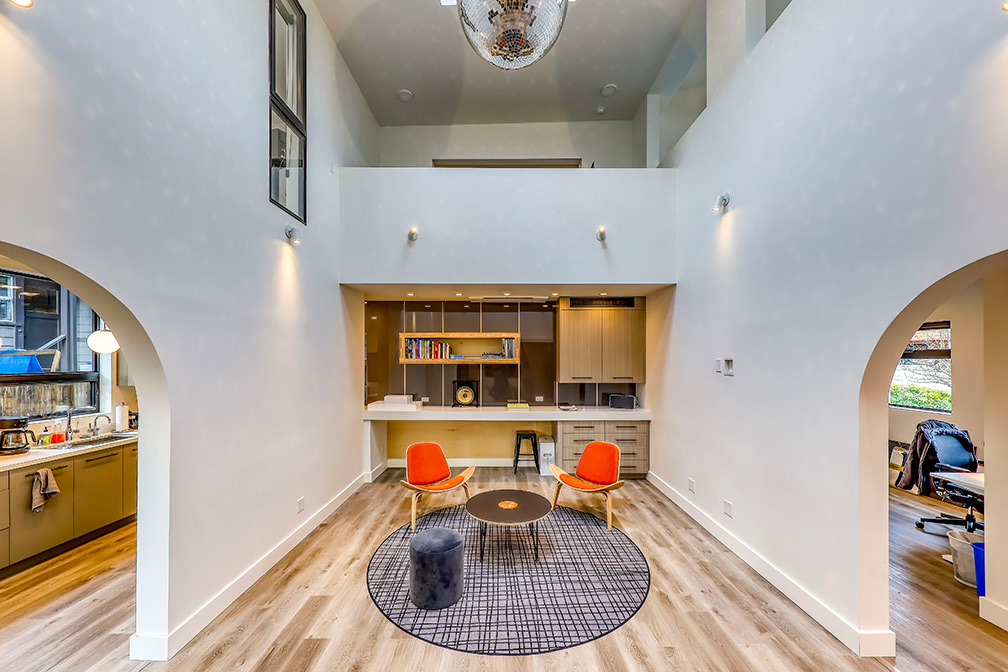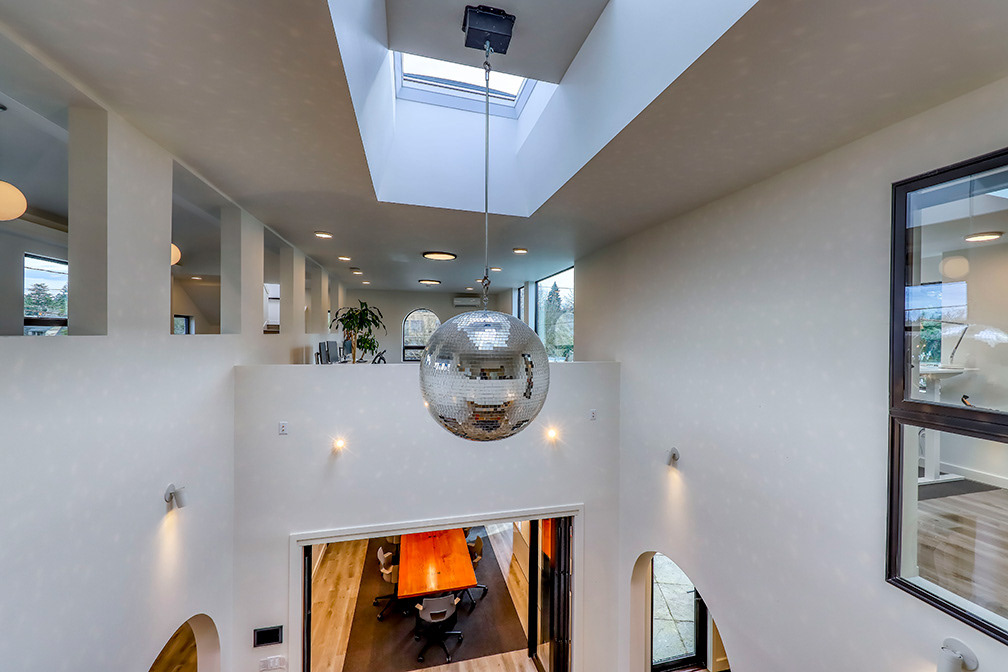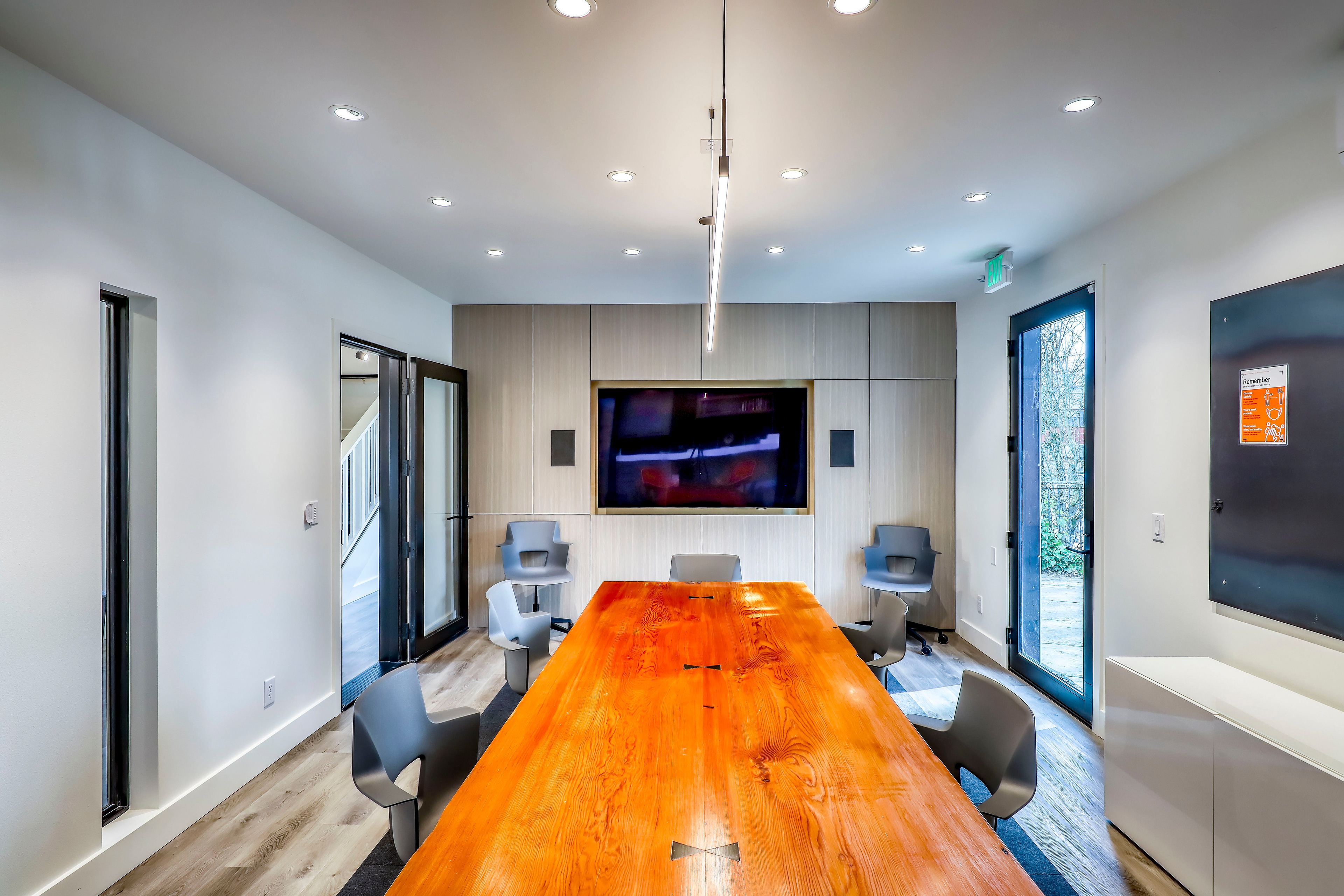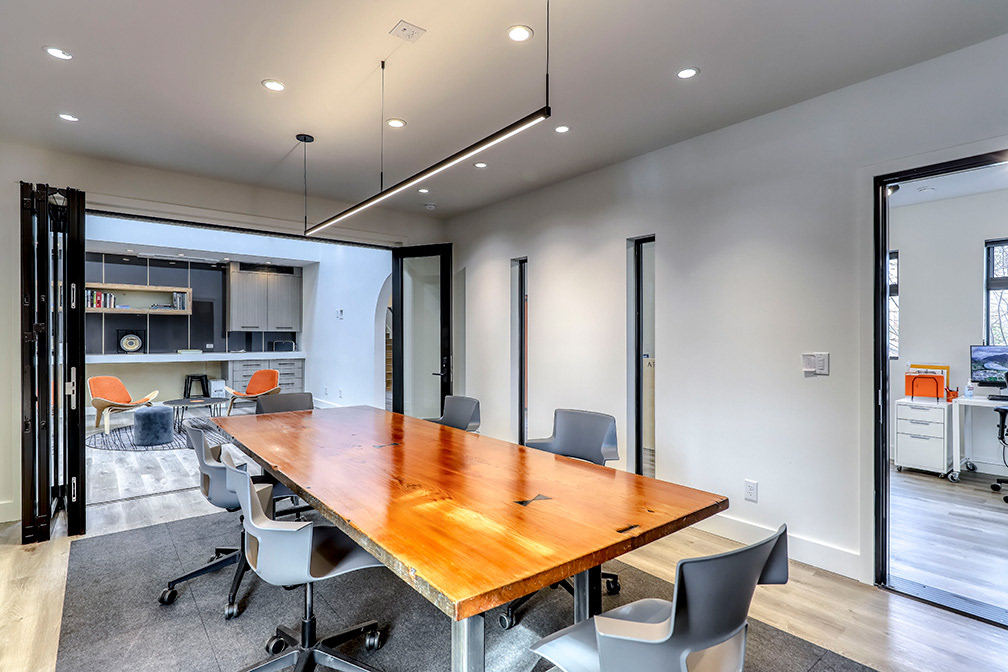 ABOVE: after renovation, all windows and doors were replaced. A very expected tombstone gray replaced the pale salmon. With research and discussion, the actual aesthetic facade of columns and cement bricking along with the stucco siding proved to be more cost effective to keep rather than alter. The south side of the building was clad with Hardie panels to add a modern touch to the staff patios.